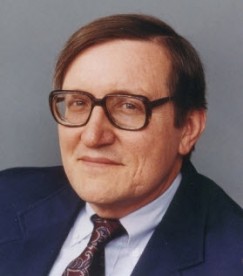 Ostling has new religion blog
Richard N. Ostling, an award-winning religion writer formerly at the AP and Time Magazine, has launched a new "Religion Q and A" blog that invites questions regarding Christianity, other faiths, the Bible and other scriptures, moral questions, and religio-political issues. He says he intends to respond with posted answers that are "reliable, informed, and non-partisan" from a journalistic point of view, in contrast with much opinion-driven material about religion available on the Internet. Ostling is a member of Ridgewood (NJ) Christian Reformed Church and onetime news editor of "Christianity Today" magazine. But he emphasizes that his answers are meant to be informative, not to promote any particular religious body.
For example, enter into a debate about whether "decorative evergreens" (a.k.a. Christmas Trees) are symbols of Paganism or Christianity as Ostling visits both the history of the past and modern day. Another option for participating is to comment on a piece about the accountability of denominations. After providing a definition of the term, Ostling remarks that denominations "should be especially useful for upholding and certifying doctrinal sanity and moral probity."
As it says right on the blog's website: "You're invited to send The Ridgewood Religion Guy any questions about religion, faith, spiritual matters, moral issues, church-state, the Bible or other Scriptures — on which misinformation abounds — with first name (or pseudonym) and town."
The blog is hosted by Patheos.com, a major interfaith Web portal based in Denver, and reachable at http://www.patheos.com/blogs/religionqanda/. Among other honors, Ostling has received the Lifetime Achievement Award from the Religion Newswriters Association, and a citation from the scholars of the American Academy of Religion. He spent eight years covering the field for The AP following three decades at "Time," where he wrote 23 cover stories.
Ostling has interviewed such notables as Billy Graham, the Dalai Lama, Mother Teresa, and Joseph Cardinal Ratzinger, now Pope Benedict. He has also covered religion for the PBS-TV "NewsHour" and CBS Radio, and was the co-author with his late wife Joan of "Mormon America: The Power and the Promise."
He is a graduate of the University of Michigan (Phi Beta Kappa) with master's degrees from George Washington University in religion and from Northwestern University, whose journalism school named him a charter member of its Alumni Hall of Achievement. He is listed in "Who's Who in America."
Contact for Richard Ostling:
ostlingrn@aol.com